Christmas Decorations !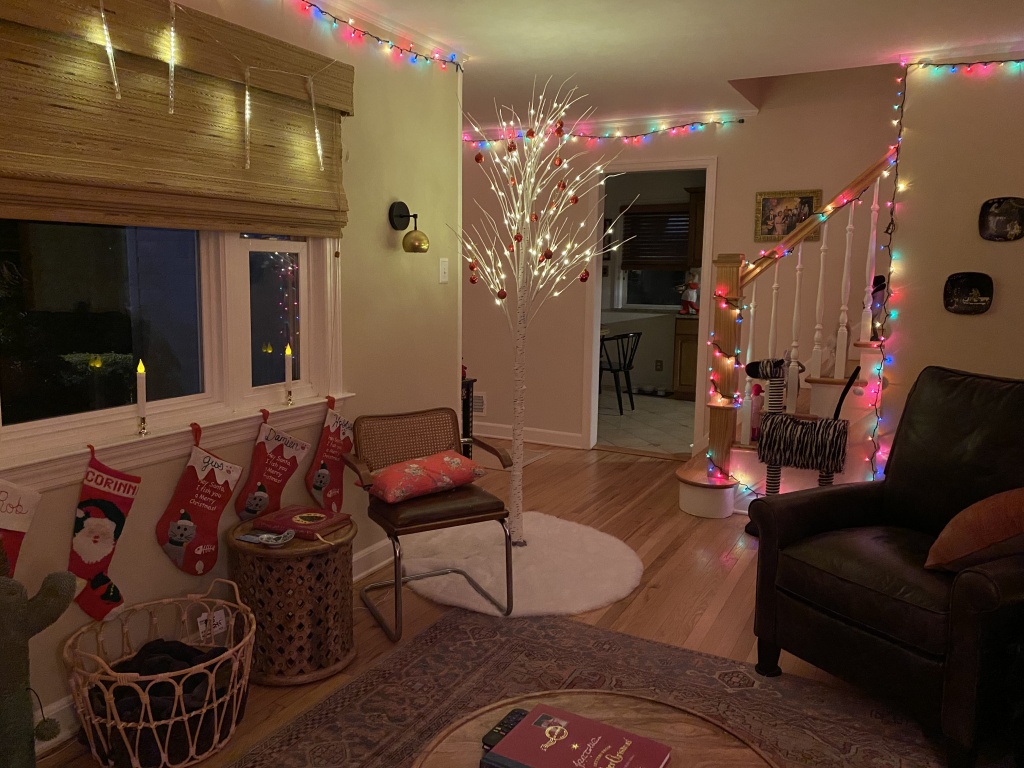 We went ahead and put our Christmas decorations up a little early this year. They have been up since the week after Thanksgiving & we've definitely been enjoying the festive holiday mood of our living room.
Our regular Christmas tree is set up in Rob's office. This year we opted for a more cat-proof option in the front of the house. It's held up pretty well so far!