Our Story
We are Brian and Brant. We met online and have been together for over 15 years and married for over seven years. We enjoy spending time together traveling, camping, and hiking. We have a camper, and we love to take it out for long weekends; we call it the Emma-mobile because it allows us to take our dog, Emma, with us when we travel. When we are not out in our camper, we are usually at home working on a project around the house or watching TV. Brian is outgoing and is always cracking jokes and having fun.
Our Home
We live in a small neighborhood in a medium-sized city in Tennessee. Our home is on just under an acre of land, with three-bedrooms and three-baths. We live right in town, but our home is surrounded by woods and we often see deer, turkeys, and other wildlife in our yard. We have a cat named Brixton and a small dog, Emma. Emma loves to run from one end of the yard and back. Our elementary and middle schools are within walking distance from our home. There is so much nature, like lakes and waterfalls, just a short drive away. Part of Disney's The Jungle Book was even filmed nearby because of the area's natural beauty.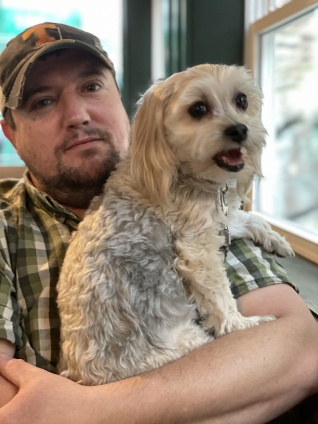 Brian likes to hike, play tennis, and take pictures. He works as a receiver at a sporting goods warehouse.
Brant is always calm and easygoing. He loves running and spending time out in the yard gardening and is the president of the local gardening club. He works from home as a director of engineering for a software company.