Our Story
Hello, we are Alicia and Ryan. We first met each other back in 2011, and we fell in love shortly thereafter. Ryan proposed exactly two years after our first date, and we got married during the summer of 2014. We began our family in 2016 with the birth of our son, Colin, and expanded it with our daughter, Lauren, when she was born in 2018. We have decided the best way to complete our family is through adoption. Ryan currently works in finance for an advertising agency, and also has his CPA. Alicia decided to become a stay-at-home mom after the birth of our son. Prior to that, she worked as a dairy farmer at her family's farm.

As a couple, we like to go out to eat, play golf, go shopping, spend time outdoors, and exercise together. As a family, we like to go on walks, play in parks, attend local fairs and festivals, and take the kids to the farm to see the animals and tractors. Some of our favorite family traditions are baking cookies at Christmas time and coloring Easter Eggs. We started a new Christmas tradition recently by making homemade cinnamon rolls for Christmas morning breakfast
Our Home
We live in a four bedroom home located in a quiet residential neighborhood. We have a swing set in our backyard. We have a raised bed garden with lettuce, tomatoes, peppers, kale, green beans, cucumbers, zucchini, and spinach. There are also strawberry hanging baskets, flowers, blueberry bushes, and a cherry tree. Our neighborhood has several families with young children, a park with a playground and fields for running around, and a walking path throughout. We organize play dates with our neighbors, and we have neighbor nights where we all get together and socialize, while our kids play.
We live close to a big city where we can go shopping, visit the zoo, go to parks, see live sporting events and check out museums. Our families are close by too. We visit them quit often and go to Alicia's family farm. At Alicia's family farm, we have seen baby lambs and calves being born. It's a neat experience!
By Alicia:
Ryan is my best friend and the love of my life. He is one of the most caring, selfless, and supportive person I know. He is a wonderful father to our kids. I love watching him play hide and seek, dolls, and
dinosaurs with our children. He may be a quiet and calm person, but he knows how to have fun. He's introduced me to the beach and some of the vacation experiences he had as a child. Ryan loves to be active by exercising, taking us on adventures and walks, and being around the family. Ryan is an amazing person and I can't imagine life with anyone else.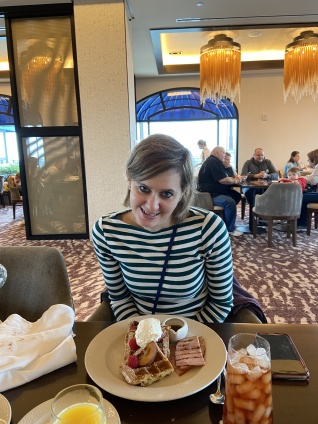 By Ryan:
Alicia is my best friend. When we first met, she was very quiet and reserved. Once we got to know each other, she opened up and became fun loving, sweet, and a goofball. I fell in love with her after that and knew we would spend our lives together. Alicia is kind, caring, and shows great love and compassion in raising our two kids. She enjoys playing games, doing art projects, teaching, and taking the kids to her family's farm. I know she will bring all of these passions and values with to raising another child.