Cozy, snowy day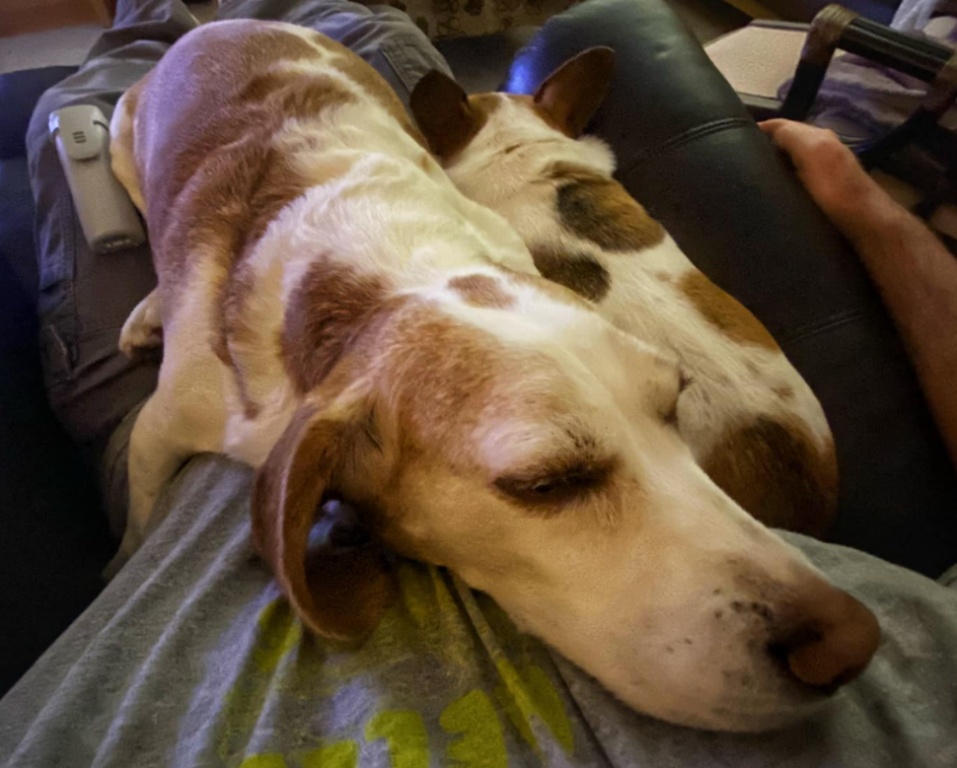 It's a cold and snowy day here. These are the type of days we like to hunker down and watch a movie after finishing up our work. The dogs seem to feel the same way since they've both been wrapped up in blankets snoozing all day. It's a welcome change after a fun, but busy, October.
We had several friends stop by over the weekend. A few even brought their kids for some early trick-or-treating. Our house is always popular because we believe you should "go big or go home" so we always give out full-size candy bars and other treats.
Next, we'll be onto the business of Thanksgiving. Christine's mom is known for her homemade pies and bakes up to thirty each Thanksgiving so that keeps Christine busy as she usually helps out. Then, we'll have dinner with John's family. It will be a small gathering this year due to COVID. The holidays will probably look different this year for all of us. But, hopefully, the things that matter most, like keeping in touch with family and friends, will still endure.