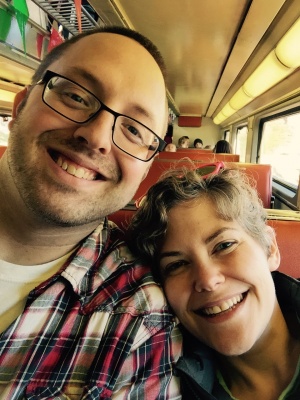 Our Story
Annie and Aaron met the old fashioned way- through friends at a coffee shop!

We fell in love over breakfasts (Annie worked overnights in a high school dormitory).

Usually, Annie loves to travel (and so does Carmen) and Aaron is a homebody who likes to stay home and keep things cozy.
Our Home
We live in a very safe neighborhood, one house away from a lake. We live close to parks and schools, and we can walk to the downtown of our small town.

Annie is:
​a joyful mom, elementary school principal, project starter, and trip planner.

Aaron is:
a sweet and empathetic dad, college professor, project finisher, and contented trip participant.