Happy 4th of July!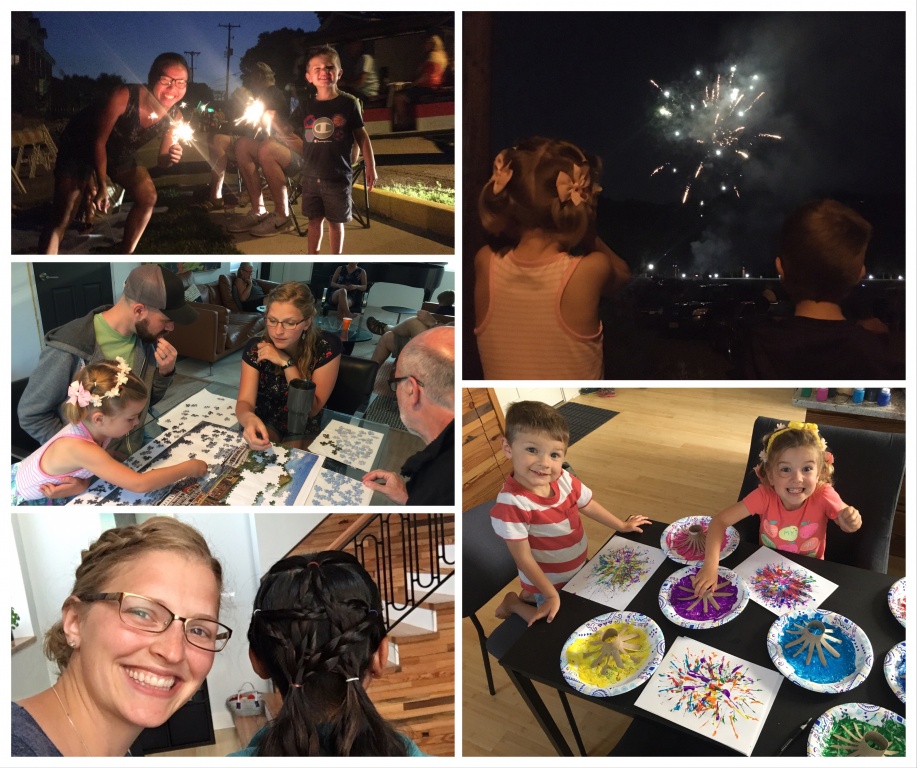 We hope you had a wonderful day celebrating!
For the 4th we checked out the Saturday Farmer's Market, did a firework craft, played at a playground, ate pizza, worked on a puzzle, threw "pop it's" on the ground, twirled sparklers, and watched fireworks. The craft turned out really cool! The kids are thoroughly exhausted and were asking to go to bed tonight so they should sleep quite well. Haha!
I tried a new "star" braid on my sister-in-laws hair tonight - it turned out pretty awesome! I love experimenting with new hairstyles - can't fully take the hairdresser out of me! :-)
Praying for you. Goodnight.
-Stevi