Family Hike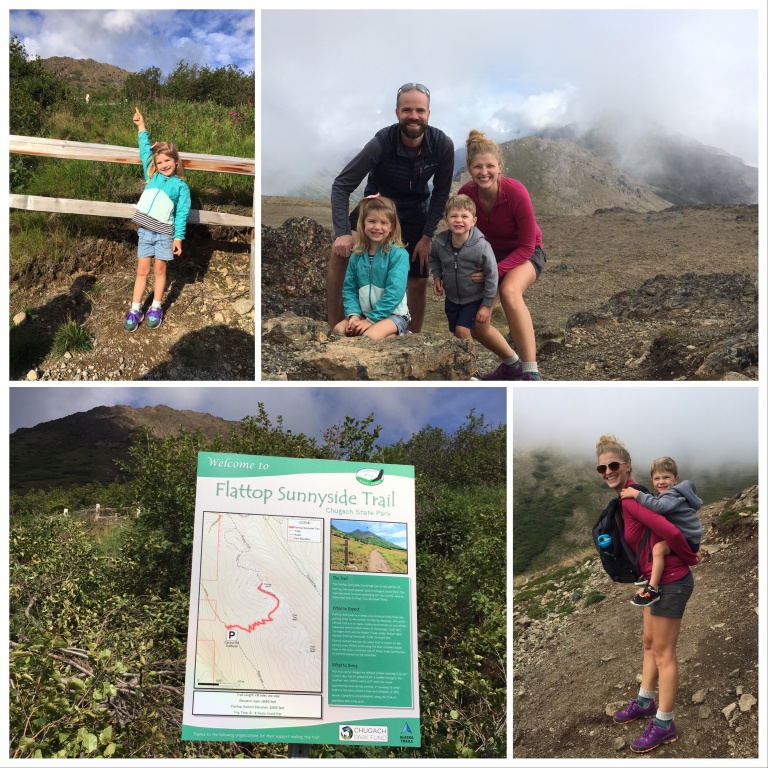 Kendrick was able to get off work early today so after the kids and I had breakfast and lunch at my sisters house we decided to skip G's nap and go enjoy the beautiful weather. We took the kids hiking up Flattop mountain. It's one of the easiest ones to spot while driving around town and now our kids can look at it and remember counting the 15 switchbacks (and coming up with funny things for each one), seeing a huge bull moose, hiking through clouds, eating gummy bears at the top, and taking in the beautiful views.
The trail was 1,650 elevation gain and 1.8 miles each way. We ended up carrying both kids for a bit, but they did awesome!
Upon returning to the car L said she felt good after the long hike. G said it was his favorite part about today. We are all going to sleep good tonight.
I'm looking forward to hauling along another little adventurer or two with us someday. Until we can meet, you are in our prayers. -Stevi