A Special Place (Alaska)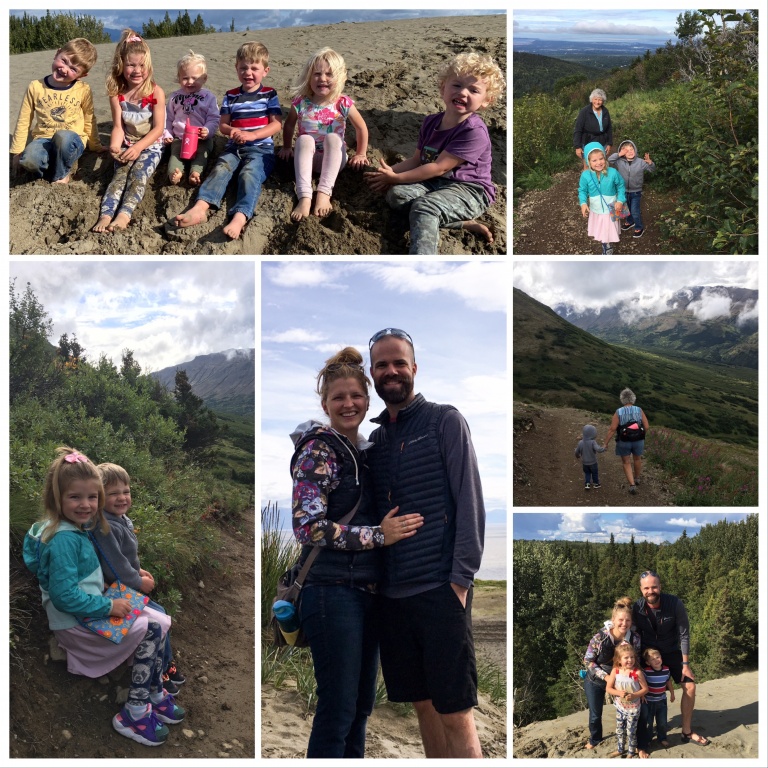 Alaska will always hold a special place in both of our hearts. It was here that we met in Jr High, adventured through high school, got our first jobs, got married, enjoyed so many beautiful hikes and views, found out we were finally pregnant with our first, and where almost ALL of our family lives.
Whenever we visit our days are filled with lots of family time, beautiful hikes, and memorable dinners. It's rare to have a dinner at my parents house with less than 10 people.
This morning I took the kids hiking with my mom. It was so beautiful and the kids did great! (It felt odd to me that I didn't need a baby carrier. How did our kids grow up so fast?!) Then this afternoon the cousins got to play at the sand dunes before a big family dinner followed by trampoline and badminton time. We're all sleeping good tonight. Ha!
I've missed my family so much during this Covid period, and am so thankful we get to spend lots of time with them before heading home to start up some school. We can hardly wait for our next child/children to meet our loving and fun families.
-Stevi