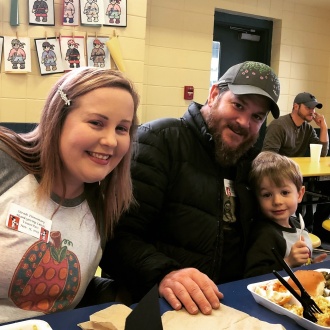 Our Story
We met at a wedding in January of 2013 and there was an immediate attraction. I, Mandy, was living in California at the time of attending this wedding in Florida. I was a bridesmaid and Bryan the wedding photographer. We kept in touch via social media over the next several months. On August 23, 2013 we went on our first date and have been together ever since. We married one year to the day after our first date and started our life together in California. Shortly thereafter, we found out we were going to be parents. Keaton Sylas made his debut on July 3, 2015 and nothing has ever been the same! We absolutely adore being parents and he truly is the center of our universe! We are those parents who are at every school party and field trip. Our lives revolve around him and we love to doing things together as a family such as going to amusement parks, vacations, fishing, and exploring nature. Exposing him to new places and experiences is very important to us!
Our Home
We bought a 3 bedroom/2 bath brick home on an acre of land 3 years ago. We have a large fenced-in back yard for our kids, bunny rabbit, and husky pup to play in. We live in a small town on a quiet street with several neighbors who also have small children.
I am a positive, up-beat, hard working mother who is always up for trying something new! I am an ER nurse by trade and I plan to return to school to obtain my Master's degree and become an ARNP in the next few years. I love to cook, do arts and crafts, go to the beach, fish, and travel. I can honestly say that becoming a mother is the best thing that has ever happened to me and I am excited to have another child to dedicate my life to.
I am an avid fisherman and small business owner. I own my own painting business. Since I am the owner, I keep a very flexible schedule so I can spend time with my son. Other than fishing, I love to spend time on my boat, travel, hike, and do photography.