Our Story
A quick introduction...we met shortly after both of us moved to Southern California. We soon discovered that we had many things in common despite being from different cultures; we have similar family upbringings, and we enjoy each other's sense of humor.

We are both working professionals and we continuously support each other with our individual careers.

Brian is the witty, social and creative force in our marriage. He is also a great collaborator when help is needed in our household and can pull off some handyman work!

Although Brian has a few go-to dishes, Diana is the chef of the house. Brian will gladly wash a sink full of dishes to enjoy Diana's creative cooking. She is the planner but also the improviser and ring leader of trips, vacation and fun!
Our Home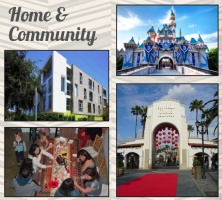 We love hosting dinners for family and friends in our home. We also enjoy our neighborhood; a nearby train can take us West to the beach or East to downtown. The Santa Monica Mountains, which offer great hiking trails, are close by too. Disneyland & Universal Studios are also a short drive.
I was born in a small beach town in Yucatan, Mexico, with a natural curiosity for all things different and for learning. After my first travel on a plane at age 12, I knew I wanted to see the world!

I am an executive accountant. I enjoy challenges (becoming bilingual was one such challenge) and I consider myself very fortunate to be where I am. Most of my work deals with numbers, reports and paperwork; it may not sound fun to others, but it is very interesting and fulfilling to me!

I love music, dance, art, food, nature and adventure!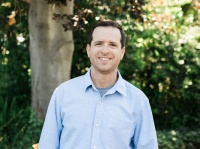 I was born in the Mid-West and grew up in a blue-collar home. Being the first one from my family to attend college, I chose to study Art & Design with a concentration in Film.

Currently I serve as a Film/TV Editor working on pre-school cartoons for Disney Jr.

Although I enjoy my career editing animation and dialogue, I like to shut off the computer screens and get active. A few of these activities include sports like mountain biking, skiing and hockey.