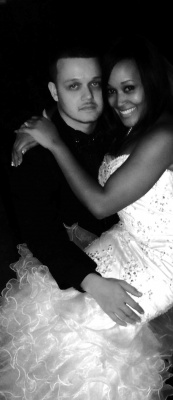 Our Story
We met in high school and became best friends. We started dating during our senior year. After dating for a few years we got engaged during an anniversary trip to Niagara Falls, Canada. We have currently been married for a few years, with a lifetime to go. Derek is a graduate of James Madison University and currently owns a real estate investment company along with working in sales. Alexandria is a fashion designer and cosmetologist. Our schedules are very open and flexible which allows us to take dual parts in raising our children, being a part in their school, and traveling.
Our Home
We live in a three story home with a one car garage. Our neighborhood is filled with lots of business professional families with children.

In the evenings we enjoy walks as a family around the neighborhood or sitting on the porch to relax and watch the night sky.

Our neighborhood is within walking distance of several churches and local parks.
About Alexandria Chaudhuri
Derek and I started off as best friends in high school, allowing us to built a strong bond and connection over the years.

As a partner I am; loving, understanding, loyal, and have a positive outlook on life.

As a mother I value family time. We gather around a cooked meal, vacation, or do designated family day where we pick a fun activity out of a jar to do as a family.

I am a fashion designer and I run an online clothing boutique. Occasionally I travel for fashion shows to display my garments across the states. I have the flexibility of running my business from home so that I can be there to tend to my children as well. I enjoy being able to work from home while watching my kids grow.

I am a graduate of James Madison University. I currently own a real estate investment company and work in sales. I enjoy watching football and basketball. Go Reskins and Go Spurs!!!!

I love the flexbility that my jobs give, providing me with the opportunity to be an involved parent.

I am hardworking, loving, and have a strong christian background. I also have a love for civic engagement and giving back to the community.