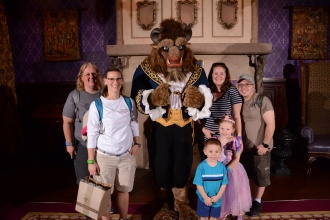 Our Story
We met over twenty years ago through a mutual friend. We were part of a big group of friends and many of us lost track due to school and work. About 14 years ago we ran into each other at a soccer game. I think we were playing each other. We started doing things as friends for about a year before we started dating. We got married 7 years after that. We are known as "Disney geeks" to our friends and family. We love all things Disney and use our trips to recharge and regroup. We also like to watch sports, go to the beach, go to the zoo, and geocache. We never say no when our "little friends" ask us to go somewhere or do something.
Our Home
We live in a 4 bedroom 2 bathroom house walking distance from playgrounds and a short drive to the beach. We are close enough to drive or take the train to New York City where we can see shows, museums, or the Bronx Zoo.

Our school district is known for its academics, sports, and music, which provides a well rounded education.

We have 2 cats and a dog who have been around children for the last eight years. Our friend's children often ask if they can visit us just so they can see the animals.