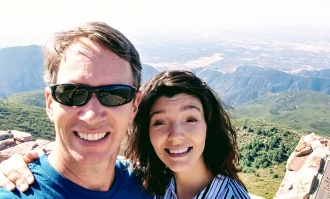 Our Story
We are Christians and believe that every person has a purpose. And that includes you and your child. Whether you decide to parent your child or place him/her for adoption, God has a good plan for the both of you.

We've wanted kids ever since we were married. We're thankful for the life we have and our wonderful extended families, but now we believe is the right time for us to become parents. Years ago, we visited a doctor because we were not becoming pregnant. After some tests and minor treatments, he told us we should consider adoption.

A little more about us: We love to spend time with our parents, siblings and nieces and nephews. We are very involved in church and missions work. We love to travel both in America and overseas. We enjoy movies, relaxing at home and day trips to the mountains or beach.

We work together as Bible teachers. Tim works with adults and Laura works with ladies and kids. Once we adopt, Laura will still have an active role in ministry, but will mainly be a stay at home mom.

After a lot of reading and education on adoption, we believe that openness for kids to know they are adopted and know their history is the healthiest way.

Please feel free to contact us with any questions or just to get to know us better.
Our Home
Tree lined street, kind neighbors, lots of windows to let in the sunshine, a home we have loved for over 16 years.
About Laura introducing Tim
Tim is funny, kind and handsome. He's going to be an amazing dad! I know this because he's a fun uncle, a loving husband and a respectful son. Tim puts God first in his life and decisions. He loves not only sharing the truth about Jesus with others but also helping them in real life practical ways, like home improvement projects, computer problems and car repairs. He is real and honest. Tim is both generous and wise with money. He's also hard working and good with tools and fixing things. Ok, yes, we do argue sometimes about unmet expectations, when to start packing for a trip or disagreeing how to tackle a problem. But, Tim is committed to our family. Forever. We are always able to talk things out and have a stronger marriage because of it. I can't wait to see him become a dad.