Our Story
We have been married for 3 years and together for 8. Jason is a Master Sergeant in the Air National Guard and works for a Police Department full time. Mayu has worked in nonprofit operations for 10 years and since 2012, for an organization that supports older adults. We've both worked with children and love caring for our friends' children. We wish very much to become parents through adoption.

Maintaining relationships is important to us. Our best friends are people we befriended in 1st grade, over 25 years ago. We keep in close contact with our families and see them as often as possible. Jason's extended family lives an hour away in his hometown and is deeply rooted there; Mayu's family heritage is Japanese. As parents, we would celebrate all the family backgrounds.

We lead a peaceful and balanced life. In our free time, we enjoy walking our dog Ginger, attending neighborhood events, dining at local restaurants, and going to baseball games. We look forward to sharing these experiences with a child. We would also share our faith with our child. We worship at a nearby Presbyterian church where Mayu is a Deacon and Financial Secretary. Our congregation is praying for us.
Our Home
Our home has 4 bedrooms, 3 bathrooms, a finished basement (to be a play room), and fenced-in yard. We are in a quiet cul-de-sac and all of our neighbors are families with children.

We live on the outskirts of a major city, surrounded by nature. It is a safe and family-friendly neighborhood. Our church, a library, pediatrician's office, hospital, schools, playground, and hiking trails are nearby.

We have two friendly pets at home- a 10 year old cat named Ollie and a 6 year old Labrador retriever named Ginger. They are rescues we've raised from 4/9 months old. Ginger is affectionate and gentle with children. She is certified in basic obedience and has done some agility training. Ollie is a happy and easy-going indoor cat.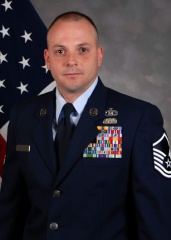 Jason is a supportive husband, thoughtful friend, and trusted employee. He has been recognized by the Police Department and Air Force for his good work in both communities.

Part of Jason is strong as a rock, protective, determined, and calm under pressure. Jason is also a kid at heart, playful companion to our dog Ginger, and fun uncle to his Godchildren. These characteristics would make Jason a wonderful dad.

Jason would be devoted, engaged, and loving with a child. He would be attentive to their needs and do anything to make them feel secure. He would enjoy bonding with them and sharing his interests. He would model for a child how to live by faith, be considerate of others, work hard, and appreciate family. These are the values he lives by every day.
Mayu is someone I admire and respect. She is open-minded, thoughtful, and kind to everyone she meets. She is considerate of others and sensitive to their needs. She inspires me to be a better person by the care and compassion she displays every day.

Mayu is strong willed and has amazing inner strength. She has shown that she can overcome obstacles and accomplish whatever she sets out to do. I appreciate that Mayu is independent, capable and trustworthy. She wears many hats at home, work and church. She keeps our family organized and well fed, is a loving wife and mom to our pets, and plays a vital role in her organization and church.

Mayu is a nurturing person and I know she would be a patient and hands on mom. She has a gentle demeanor that is comforting to children. She would care for a child lovingly and responsibly, and support them in every way.